Ethereum scam on Brian Acton's #deletefacebook tweet
Brian Acton tweeted today about #deletefacebook.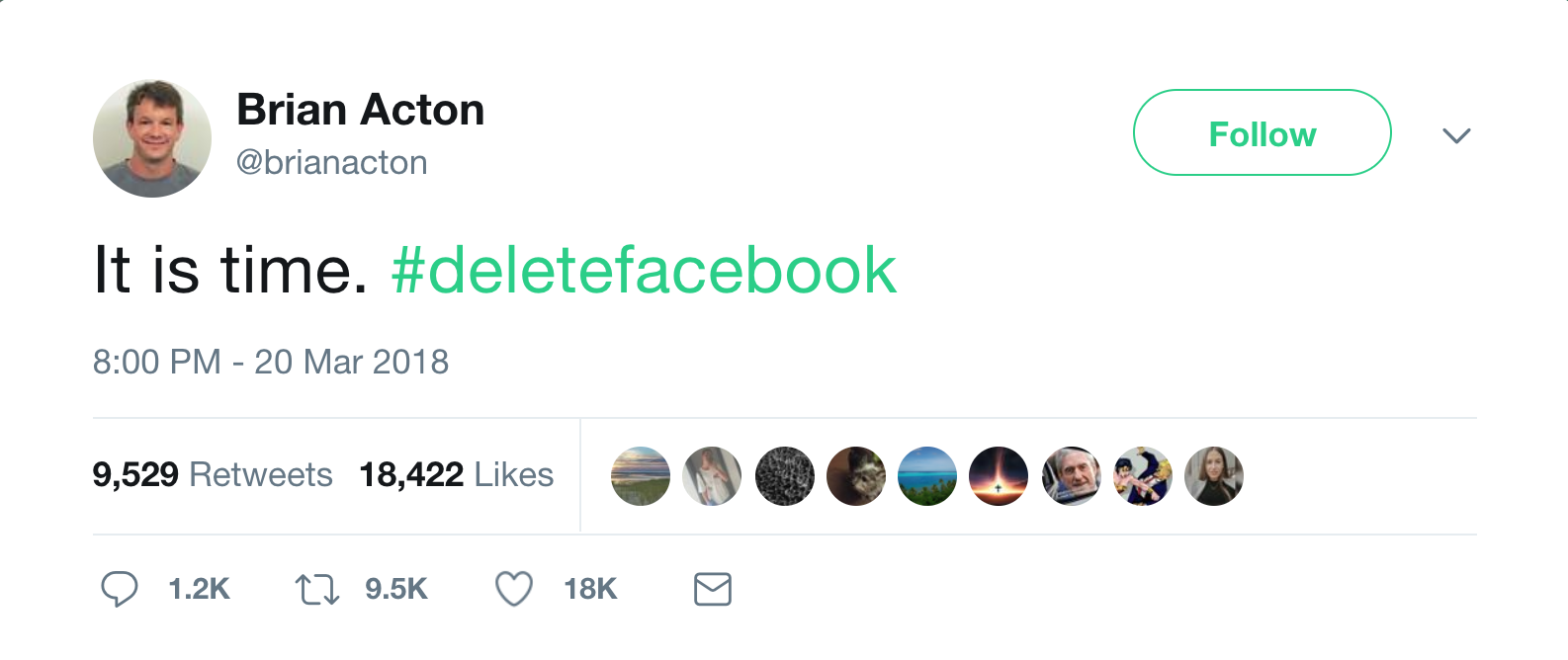 The top reply on the tweet was this (since deleted):


Notice the extra 'l' in @brianlacton
At first glance, it appears as if Brian Acton is giving away some of his wealth to promote his Signal Foundation. The language sounds convincing!
The website linked to for the 'Ethereum giveaway' https://geth.cc/ also looks legitimate:


The '4 secs ago' never changes
Of course, if you take a closer look, you realize that the tweet is from @brianlacton, not @brianacton.

Look at the upvoted (by bots) Twitter replies (by bots) on the scam: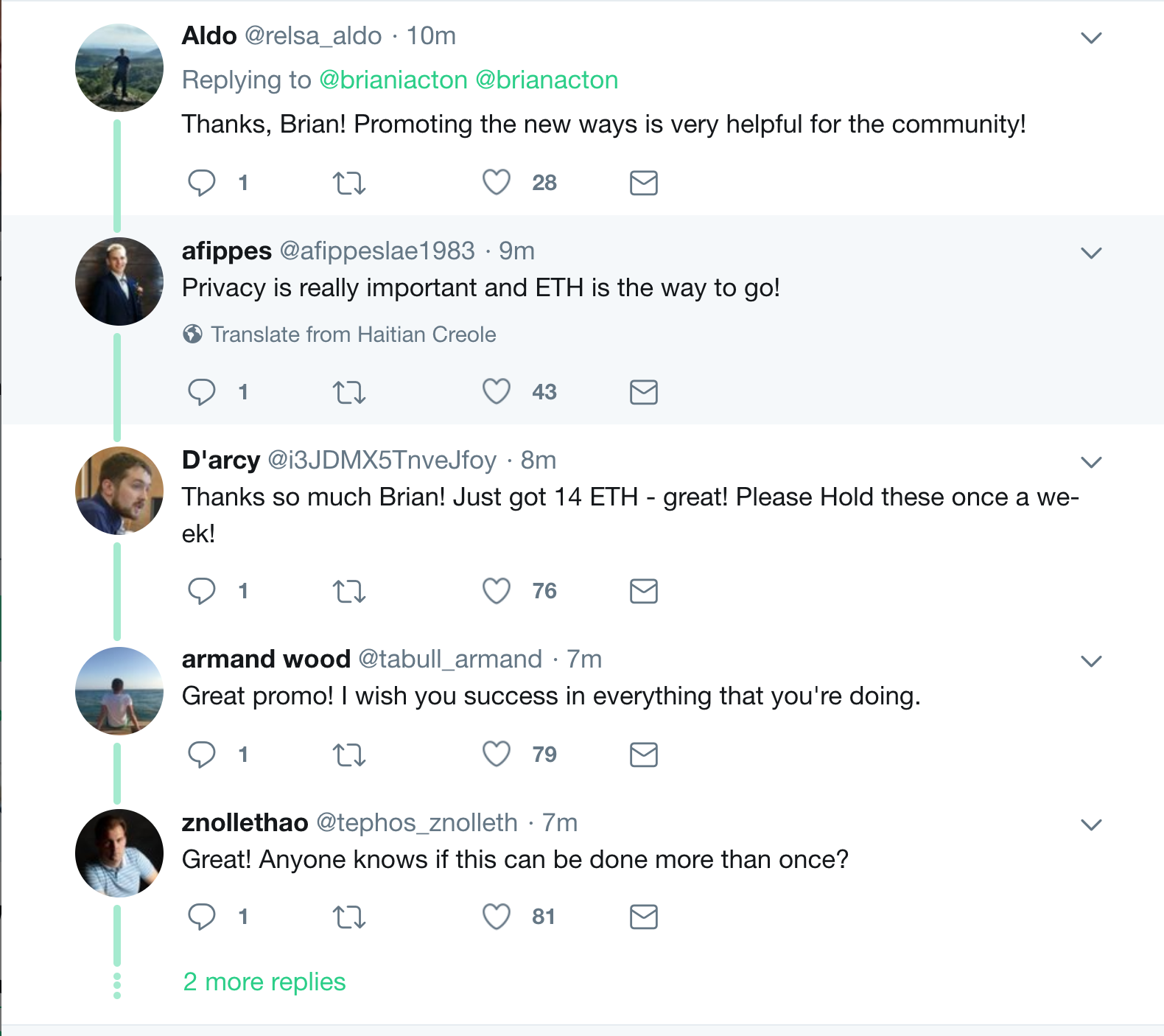 Bots bots bots
And it doesn't end! As soon as @brianlacton was suspended, @brianiacton came along: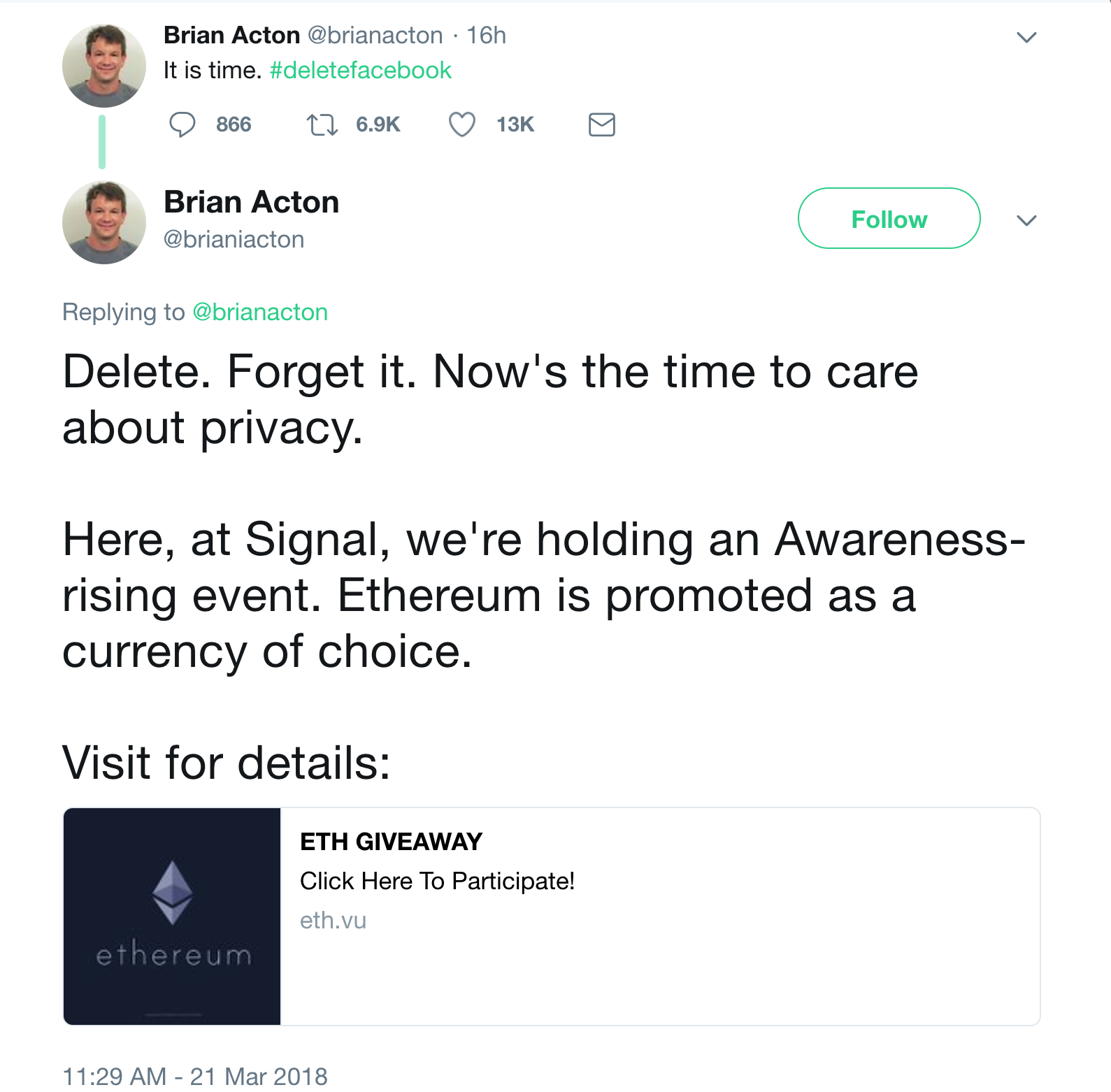 Notice the new URL for 'Ethereum giveaway'
The new URL points to https://eth.vu/.
This scam is similar to other such cryptocurrency Twitter scams reported earlier.